June 07, 2021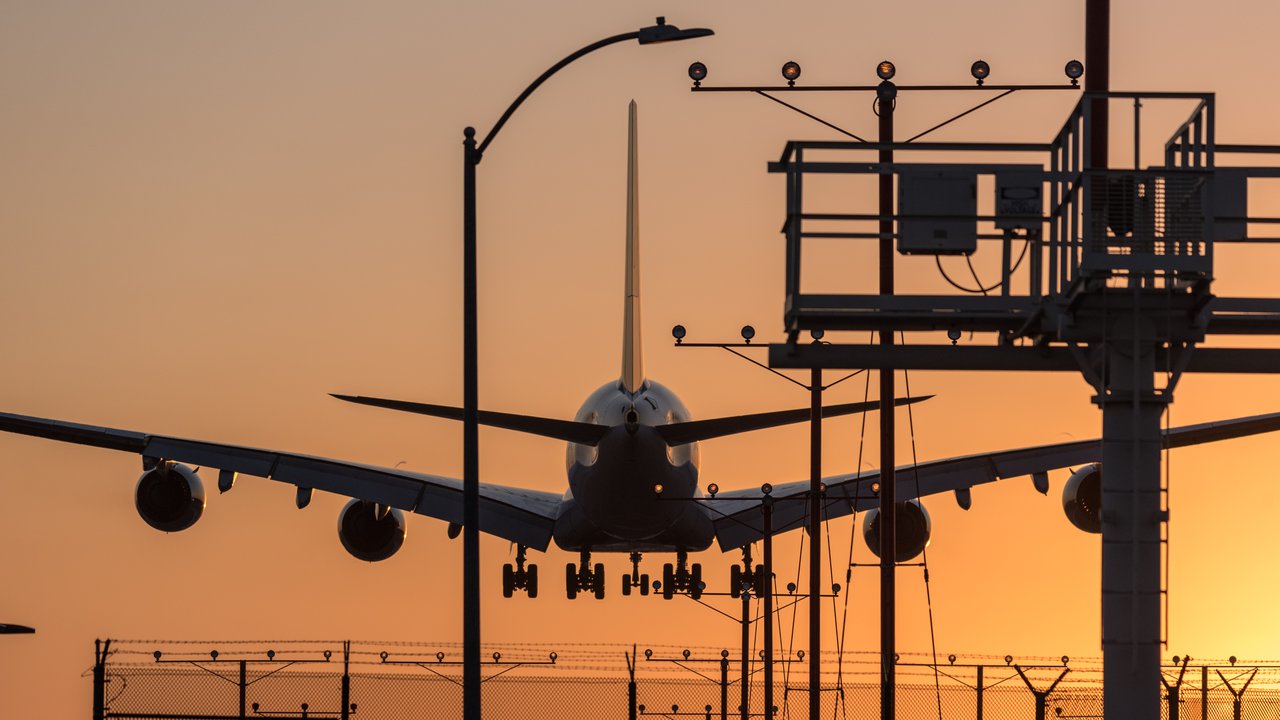 Pilots will tell you, "there're no such things as unsafe commercial airports." All commercial airports are considered safe. This is because they go through thorough safety reviews and certification; no airline will fly into an unsafe airport.
However, some airports are more challenging to navigate than others. Congestion, harsh weather, high elevation, mountain terrain, short runways, and restricted airspaces sometimes make for tricky arrival and departure maneuvers.
Here are some of the scariest airports in America for takeoffs and landings. Prepare for some hair-raising, maybe even thrilling, rides in and out of these airports.
Aspen-Pitkin County Airport (ASE)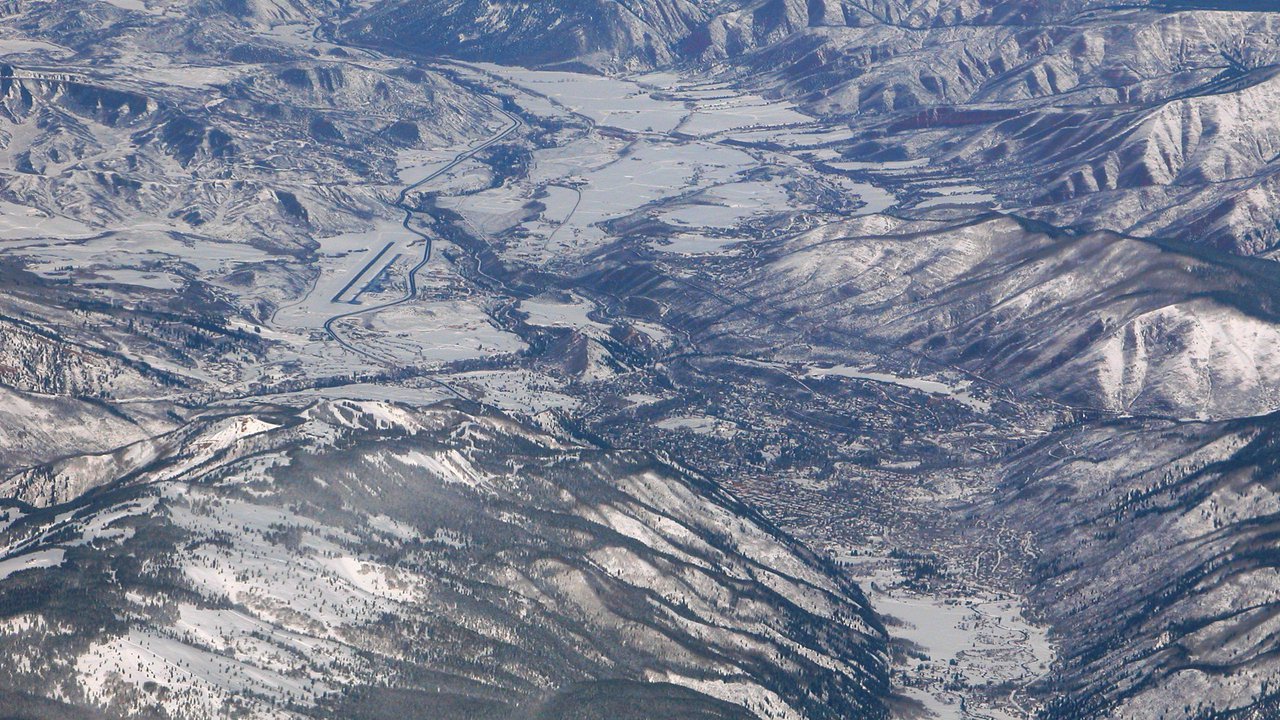 Aspen, Colorado, is wedged between two mountain ridges. Landing at Aspen-Pitkin County Airport involves a quick descent at high altitude into a narrow mountain valley surrounded on both sides by rugged terrain. The weather in winter can be treacherous. Low visibility and icy conditions are frequent, and so are flight cancellations and diversions.
The best skiing in North America is your reward for braving the flight into Aspen.
Bert Mooney Airport (BTM)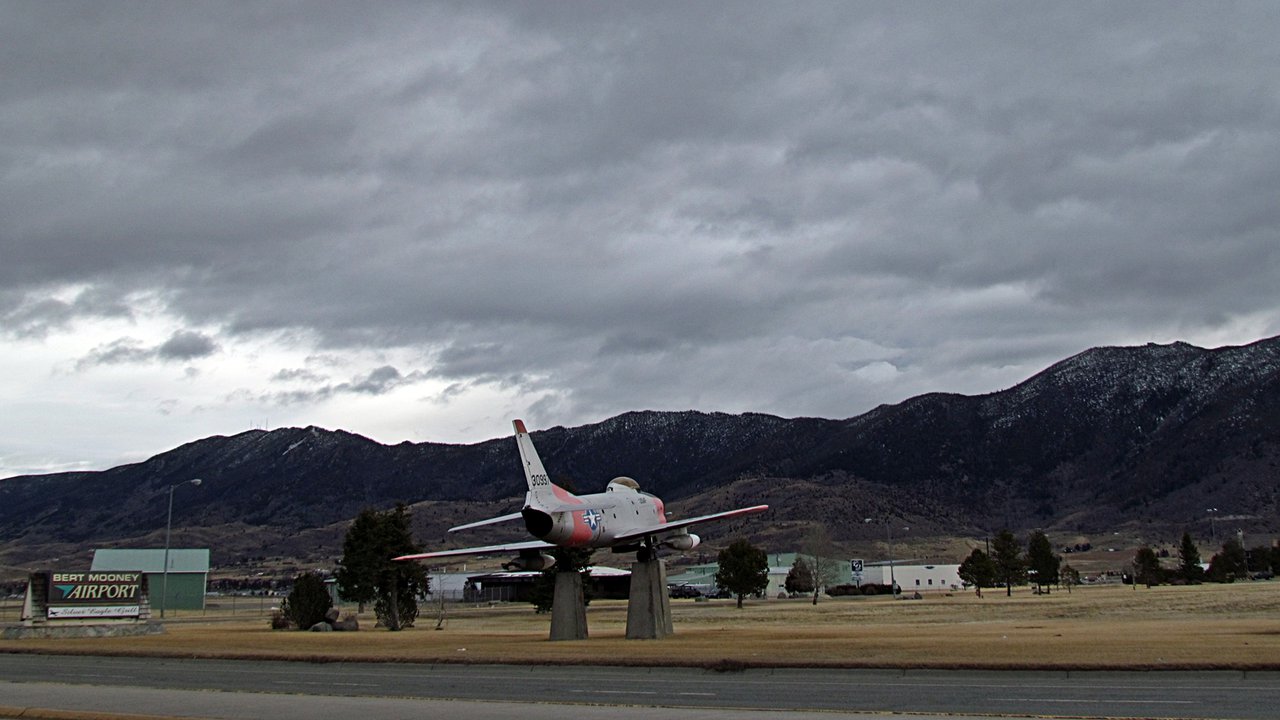 Bert Mooney Airport is three miles southeast of Butte in Silver Bow County, Montana. This airport is located in the heart of the Rockies, between Yellowstone and Glacier National Parks.
There's no control tower, the terrain is rugged, and the weather here sometimes requires operational adjustments at frigid temperatures. Pilots also have to be on the lookout for wildlife on the runway.
Yeager Airport (CRW)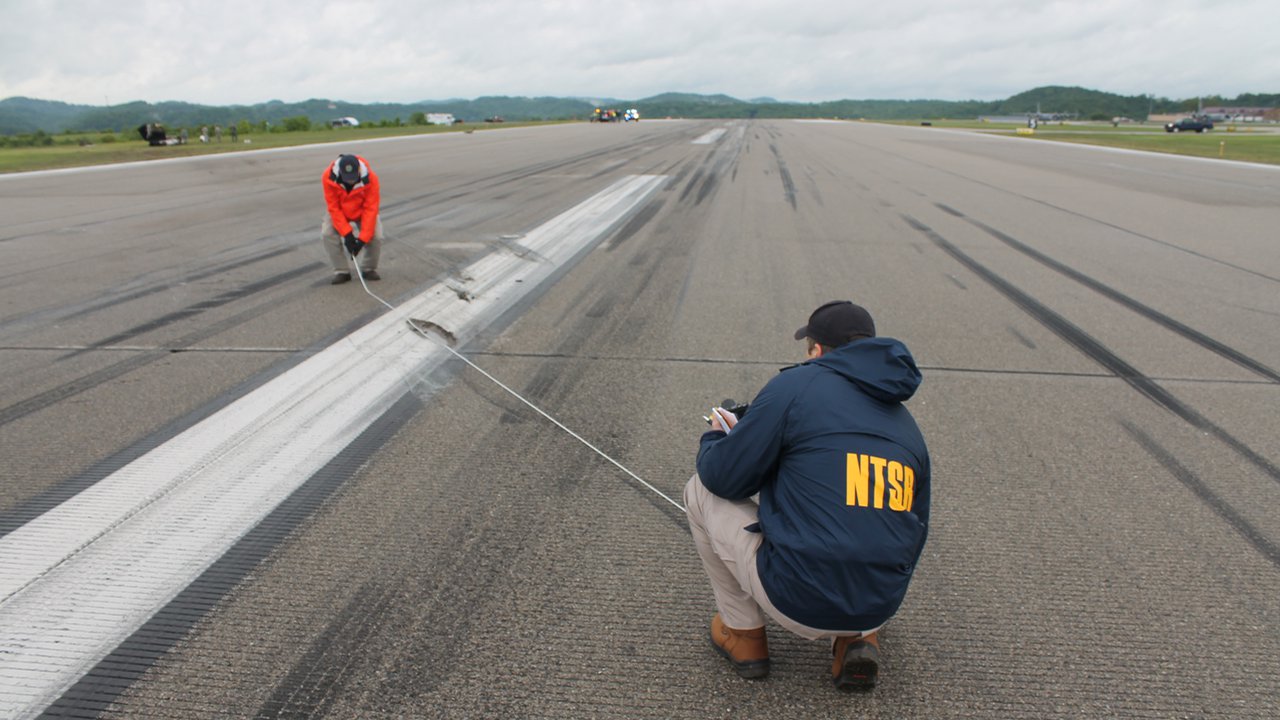 Yeager Airport in Charleston, West Virginia, sits on a flattened mountaintop. There's a steep 300-foot dropoff at all sides, and it doesn't help that the runway is only 6,302 feet long.
Landslides are a major cause for concern after heavy rains. The airport's overrun arresting system, a safety system designed to stop aircraft from going over the cliff, was washed out by a mudslide in March 2015. A new runway safety system has since been installed.
Ronald Reagan Washington National Airport (DCA)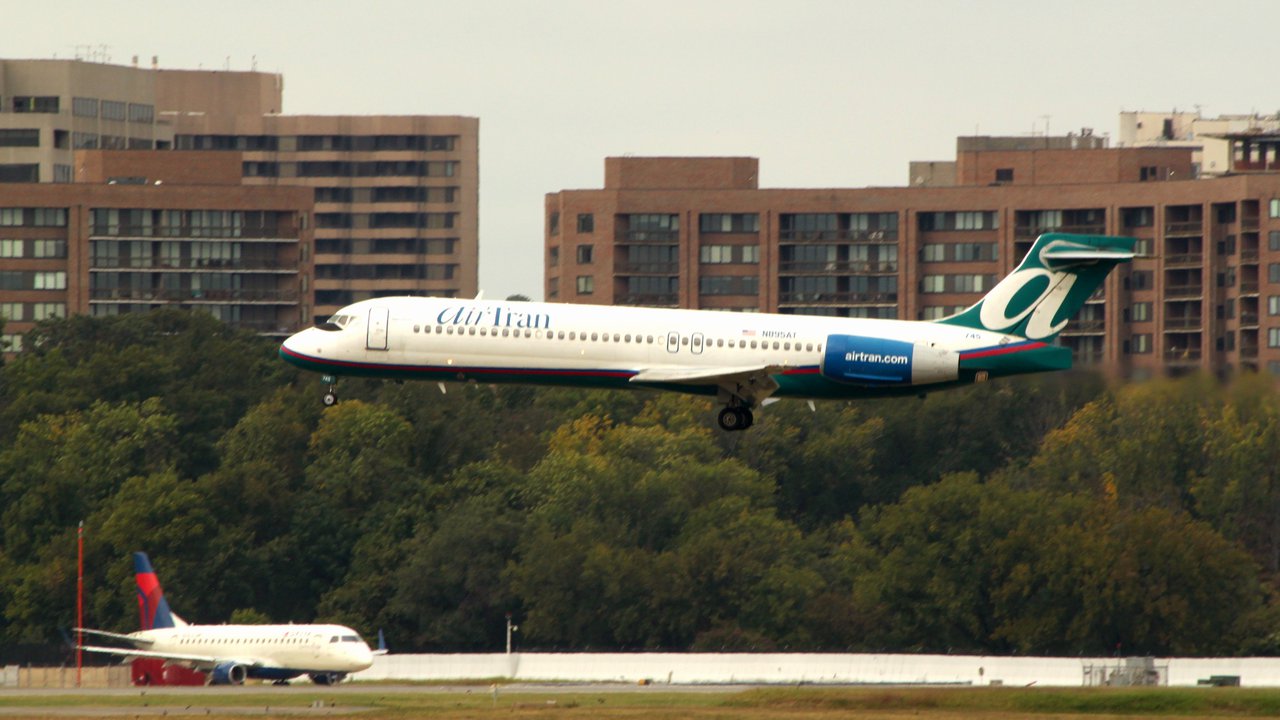 Accidental violation of Washington D.C.'s no-fly zones usually results in the U.S. Airforce scrambling fighter jets and buildings being evacuated on the ground. That's no fun.
Aircraft coming into and leaving Ronald Reagan Washington National Airport must navigate no-fly zones designed to keep aircraft from flying over the White House, the Pentagon, and the CIA's headquarters. To accomplish this, pilots make sharp, white-knuckle turns on approach and departure.
Eagle County Regional Airport (EGE)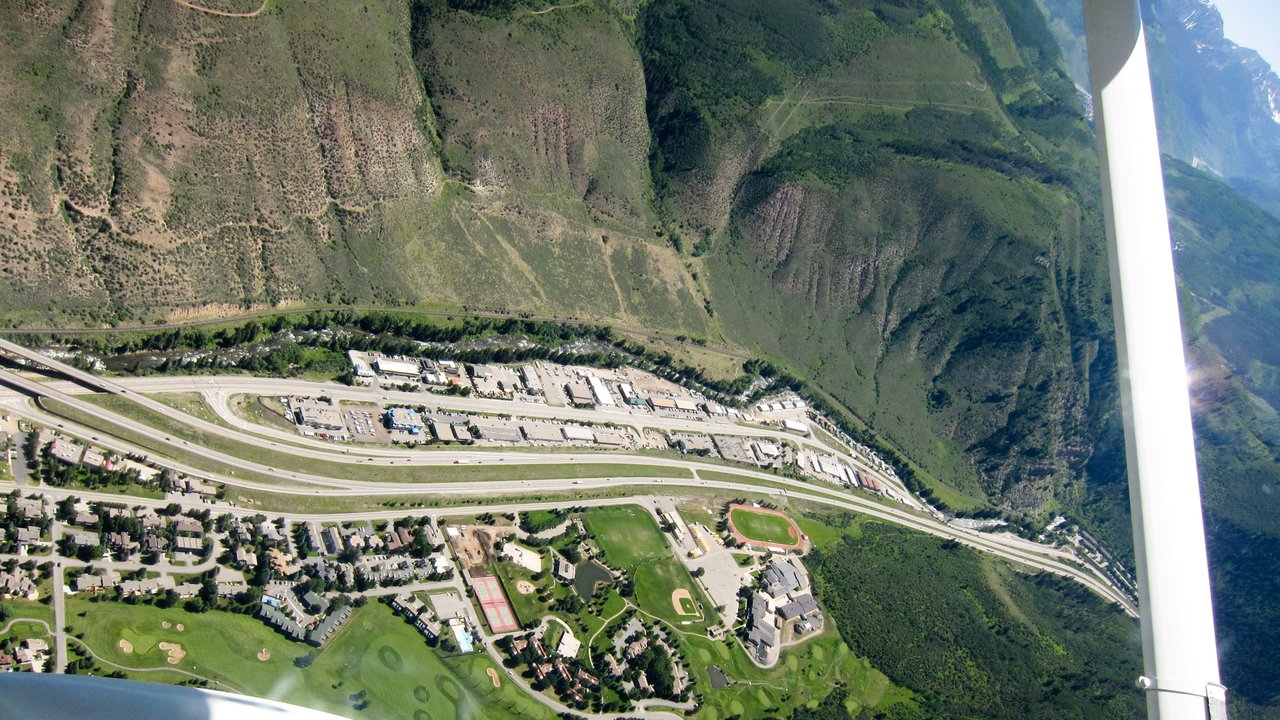 Eagle County Regional Airport is surrounded by rugged terrain. Even slight deviations from the final approach course can result in fatal consequences. In winter, the weather in Eagle County can be unpredictable; expect frequent low visibility and icy conditions.
Great skiing awaits, and it's totally worth it.
Juneau International Airport (JNU)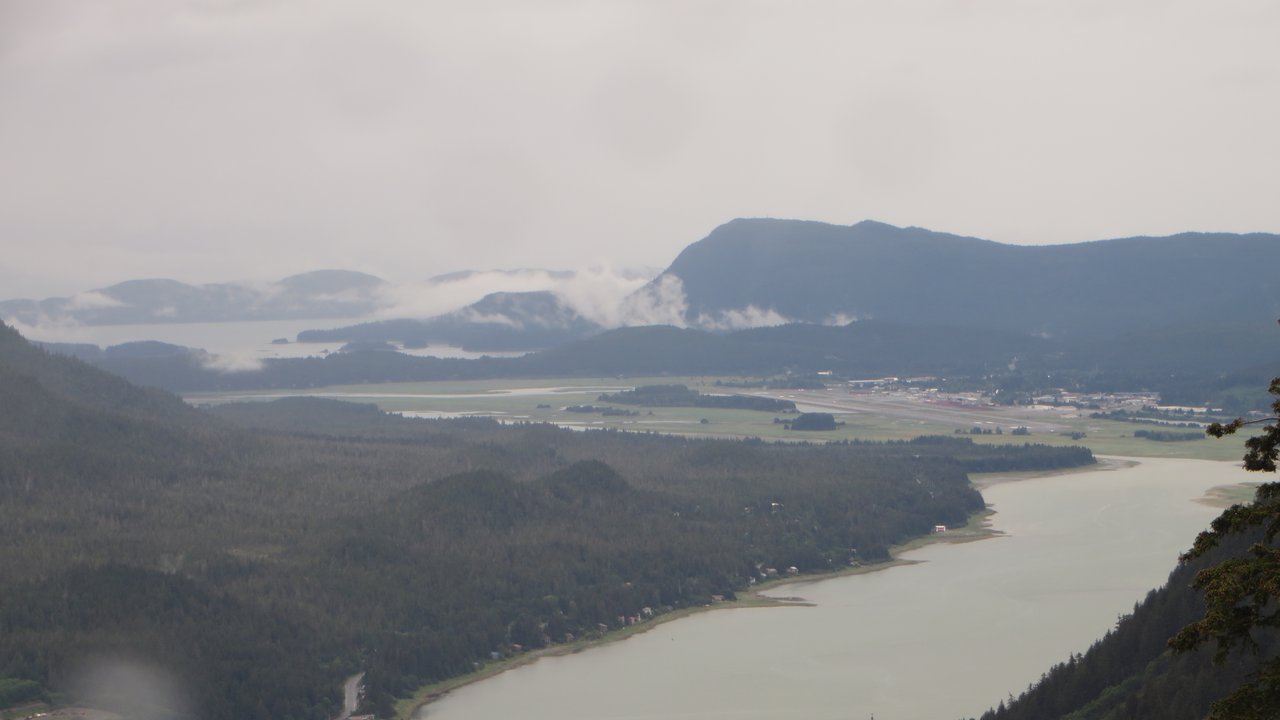 Breathtaking views abound in Juneau, Alaska!
Juneau International Airport is surrounded by rugged terrain, which means pilots have to make sharp turns on takeoff to avoid running into the nearby mountains. It's Alaska; expect severe, unpredictable weather in the winter.
LaGuardia Airport (LGA)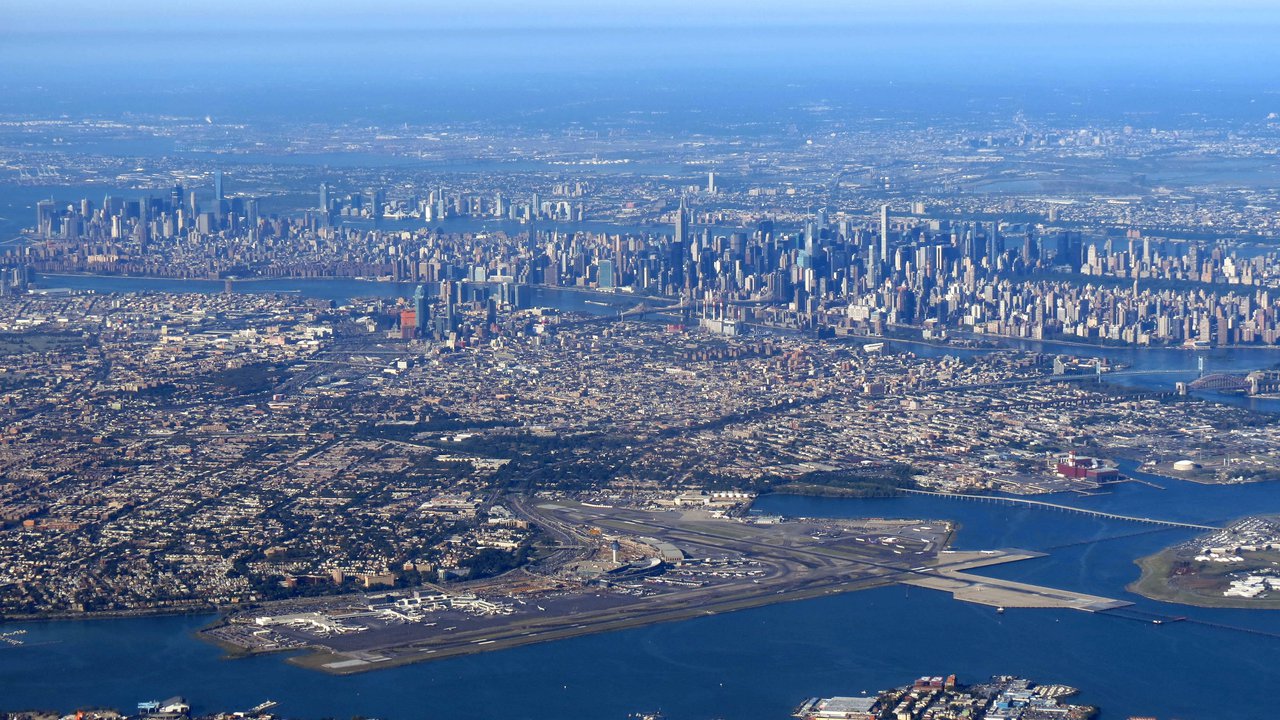 LaGuardia Airport's main runways extend over water into Bowery and Flushing Bays. Located a few miles from densely populated Lower Manhattan's towering skyscrapers, the airport shares the same crowded airspace with Newark Airport and JFK Airport.
Birds are also a huge problem; in January 2009, a flight from LaGuardia Airport struck a flock of birds shortly after takeoff, losing all engine power. Fortunately, the pilots managed to glide and ditch the aircraft in the Hudson River. Everyone on board survived.
Chicago Midway International Airport (MDW)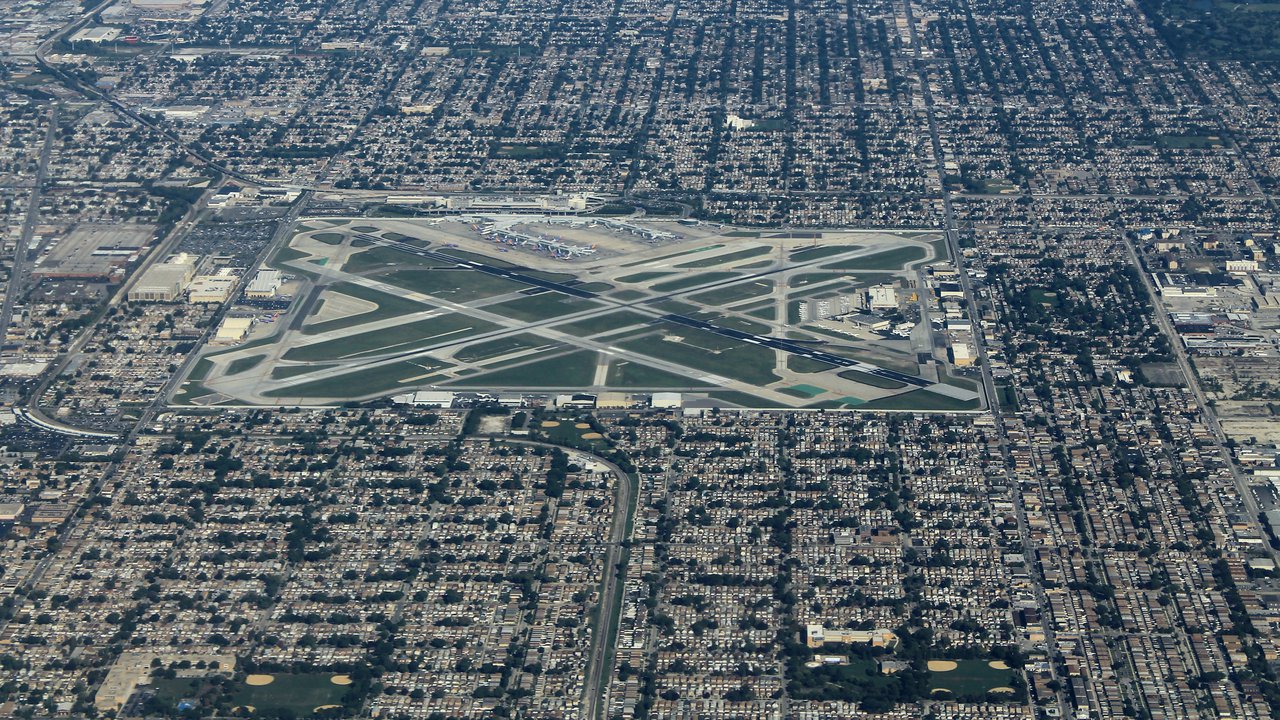 Chicago Midway International Airport covers approximately one square mile, completely boxed in by the city of Chicago. In the winter, expect heavy snow and icy conditions. Congestion at this busy Midwestern hub is also a huge problem.
The main runways at Midway are shorter than runways at newer airports, leaving little room for error. Aircraft have overshot the runway in the past. The port authority recently installed state-of-the-art systems to stop aircraft from overrunning the runways.
Reno-Tahoe International Airport (RNO)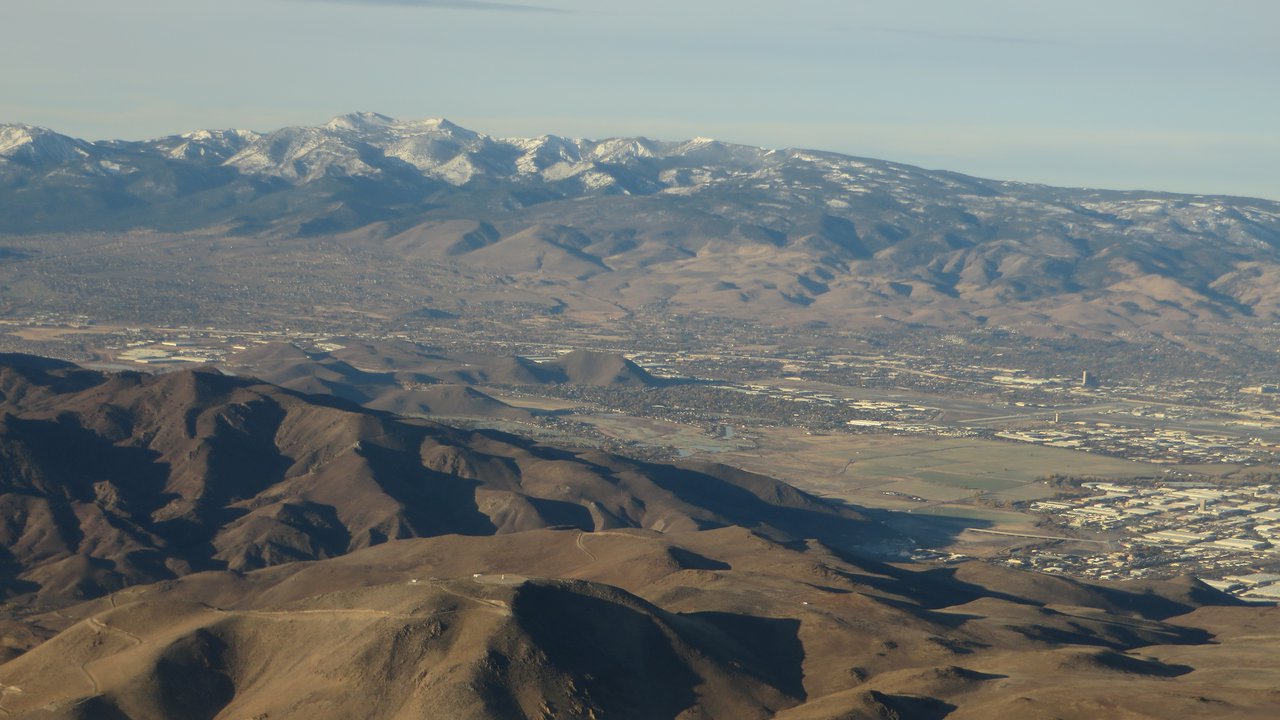 Reno, Nevada has 18 ski resorts within a short drive, the largest concentration of ski resorts in North America. The terrain is mountainous, so expect steep takeoffs and landings. Perhaps an excellent warm-up for skiing?
Reno-Tahoe International Airport has a runway elevation of over 4,000 feet. Planes here require longer runways to get up in the air due to the low air density at high elevations in the summer heat.
San Diego International Airport (SAN)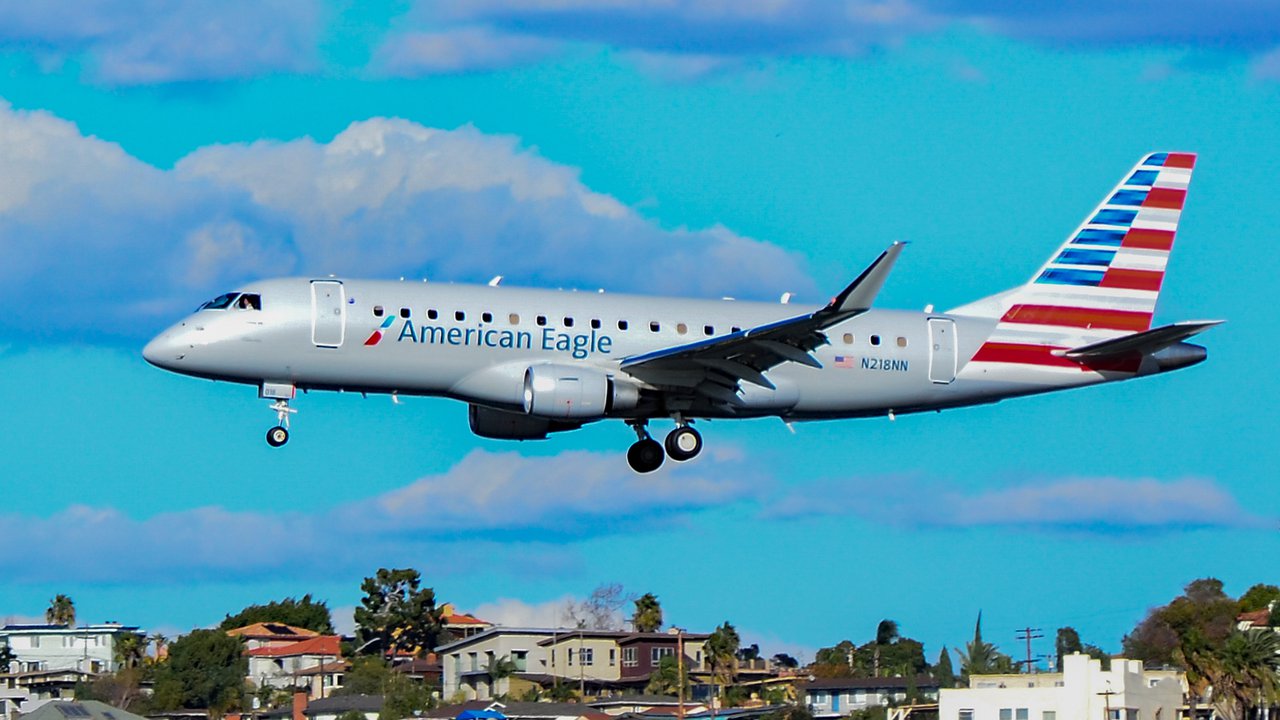 San Diego International Airport is located in downtown San Diego. The city is surrounded by mountain terrain to the north and east. This makes the steep final approach feel like the aircraft is plunging into the heart of downtown.
Sitka Rocky Gutierrez Airport (SIT)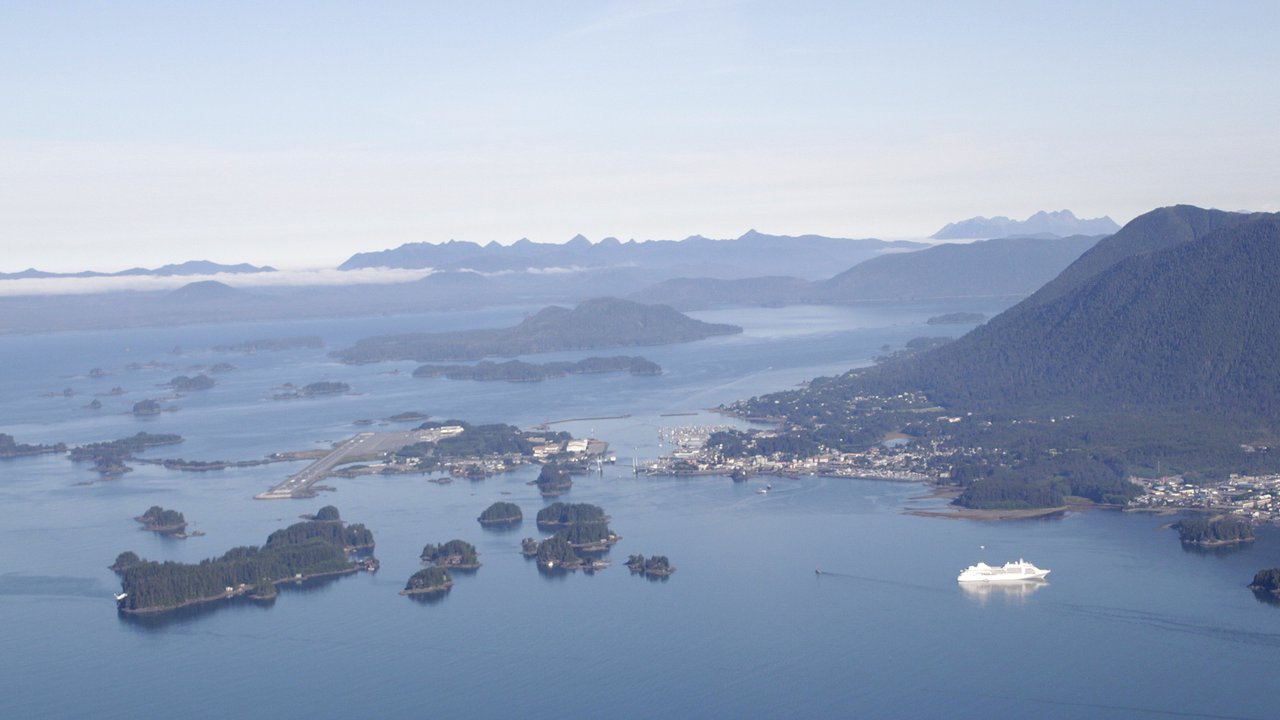 Sitka Rocky Gutierrez Airport is an island airport connected to downtown Sitka by a bridge. The weather in Alaska can be severe and unpredictable, and the runway is frequently littered with debris after storms.
A few miles west of the airport is a small volcanic rock island in Sitka Sound, considered a bird watcher's paradise. A large flock of birds in the vicinity of an airport, however, can be dangerous.
John Wayne Airport (SNA)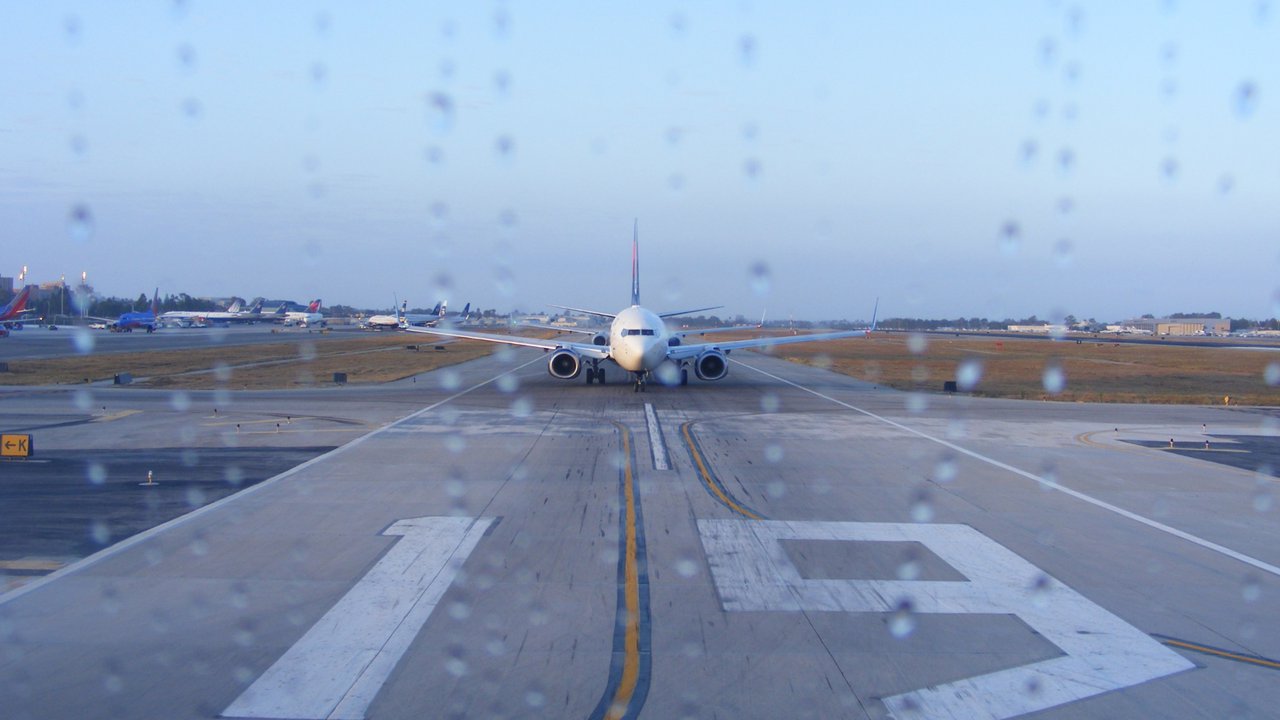 John Wayne Airport, located right next to the wealthy communities of Newport Beach, Irvine, and Costa Mesa, has one of the strictest noise reduction procedures for departures. Departing aircraft are required to ascend quickly at full throttle and then immediately cut back engine power.
Even though the FAA approved this takeoff procedure, the abrupt power reduction can be frightening even for frequent flyers. Some travelers have likened the quick climb to a rocket launch.